JOB OFFER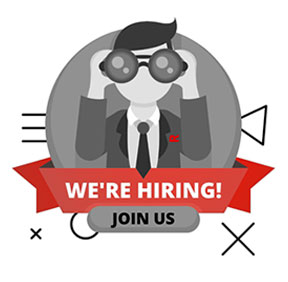 Ingeniería para el Control de Ruido offers solutions to sound and vibration problems that comply with industrial requirements and specifications.
With more than 20 years of experience in the field of acoustic engineering, we can provide the latest advances in analytic methods, proposing the best solution to every vibroacoustic problem.
Since our company was formed, we have applied our sophisticated expertise on many national and international projects, and the success acquired throughout these years has also translated into the development of new predictive methods. Our objective is to always have the most suitable analytic tool which adapts to the needs of every situation.
The professional balance between the team means that when tackling a problem, there is a perfect symbiosis between theoretical knowledge and pragmatism when processing experimental data.
Our spirit is practical and enables concrete responses to real problems, whether following our tested analytic methods or in the design of proposed solutions.
We are currently looking for two people to join our team.
Description of the job
– Execution of project tasks in the field of acoustics, vibroacoustics and vibration analysis: measurements, analysis of measurement data and numerical computations using ICR tools and external tools.
– We offer a highly technological work environment where new methods of vibroacoustic analysis are continuously being developed and where engineers are encouraged to develop their own ideas, initiatives and technical proposals.
– Job location on-site at the customer site or in ICR's headquarters (Barcelona).
Profile requirements
– Strong problem solving skills, capability to learn new methods and to develop new methods of analysis in a challenging environment.
– Ability to work in project teams as well as autonomously.
– Background on generic acoustic and vibration measurement techniques (single and multi-channel measurements).
– Background on experimental analysis methods (Experimental Modal Analysis, Transfer Path Analysis, Sound Intensity, etc.).
– Experience on numerical methods applied to vibration and acoustic problems is appreciated: Finite Element Method (FEM), Ray Tracing, etc.
– Good background in Matlab.
– Availability for international travel.
– Language: good communication skills in Spanish is compulsory.
– Language: proficiency (spoken and written) in English is a must.
Additional appreciated requirements
– Driver's license will be appreciated
– Language: good communication skills in Catalan will be highly appreciated.
– Basics on programming in C++ and Python.
– Experience on fan noise, gear noise and/or silencers design is highly appreciated.
– Mechanical engineering measurements and data post-processing.
If you accomplish the specified requirements and would like to come and work with us, we would be delighted to meet you!
We are waiting for you!