FIRST RESULTS OF THE EUROPEAN PIANO PROJECT: APPLICATION OF ADVANCED TRANSFER PATH ANALYSIS (ATPA) TO AN AIRCRAFT
The ICR team presented the first results of the European PIANO project at the Spanish Congress of Acoustics, TECNIACÚSTICA 2022. This congress was held from November 2 to 4, in Elche (Alicante).
Linkedin
Youtube
Twitter
Explanation of the project
PIANO is related to the "topic" JTI-CS2-2019-CFP10-AIR-02-82 (Innovative approaches to interior noise control for the next generation of civil tilt-rotors), in the framework of the Horizon 2020 – Clean Sky 2 research and innovation programme. In this project, a vibro-acoustic study of a tilt-rotor developed by the Leonardo Helicopter Division (LHD), topic manager.
Those in charge of carrying out the project are: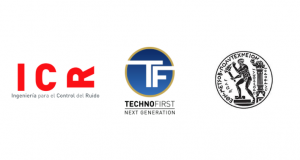 ICR – Ingeniería para el Control del Ruido
(Project leader)      
TECHNOFIRST – Next Generation
(Associated partner)
National Technical University of Athens
(Associated partner)
OBJECTIVE OF PIANO PROJECT
The main objective of the PIANO project is to improve the acoustic comfort inside an aircraft. In other words, it aims to enable future aircraft where noise levels are considerably low with improved interior acoustic comfort. This is achieved thanks to previous knowledge about the noise transmission routes, that is, knowing how to identify where the noise comes from.
The following diagram shows the ATPA (Advanced Transfer Path Analysis) test. As can be seen, the experimental test has a static part (with the aircraft at a complete standstill) and a dynamic part (in real operation). The necessary noise and vibration measurements are carried out, and then the post-processing and analysis of the measured data is carried out in order to obtain the noise transmission paths and thus continue progressing on the project.
ATPA: Essay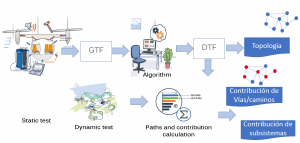 CONCLUSIONS
The future of PIANO is based on the development of the necessary vibro-acoustic tools to facilitate the creation of a prototype tilt-rotor aircraft that will reduce interior noise levels with the collaboration of all its partners.
ICR PARTICIPATES IN TECNIACÚSTICA 2022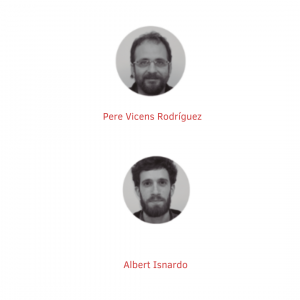 The one in charge of presenting the project was ours
Technical Director, Pere Vicenç Rodríguez, with the presence
from the Engineer Specialized in vibro-acoustic of ICR,
Albert Isnardo.
Do you want to know more information about the latest ICR projects? Subscribe to our newsletter to stay up to date with everything.