Think Green
2019 has been the year of the awakening of the climate emergency. Although we have been warned for years that we have to do something to save our planet, the majority of the population was not aware of the impact that we humans could create on our planet.
Actions such as "Fridays For Future" or "Extinction Rebellion" are helping to give more visibility and importance to the need to act against climate change.
From ICR, we want to join these initiatives by undertaking a total and sustainable transformation in the company. For this reason, we are going to implement a series of measures, throughout 2020, which will make us a "greener" company.
We would like to present the following initiatives: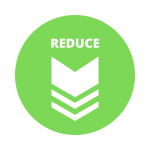 Reduce: we propose to reduce by 25% the sending and receiving of package. Currently, online shopping means an increase in the mobility of transport vehicles, which has a direct impact on the environment due to the polluting gases emitted by these vehicles. In addition, the cardboard and plastic packaging of each consignment means an unnecessary increase in waste. For this reason, by reducing shipments, we will reduce the CO2 emitted by transport services as well as the waste generated.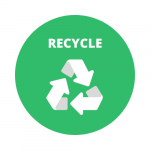 Recycle: currently we recycle approximately 70% of the waste we generate in our offices, but we want to increase this percentage.
We also intend to make an adaptation of the fungible materials used, especially during the measurement campaigns, without affecting the quality of the work done.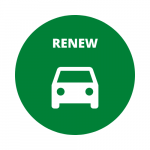 Renew: we are committed to improving our fleet of vehicles. Throughout 2020, we will invest in more sustainable cars, such as hybrid vehicles.
Finally, we encourage you to join this movement, to share with us your actions to improve the environment and to involve your surroundings in any initiative in which you participate or carry out.
You can use our hashtag #thinkgreenicr to explain your initiatives.
Post has no taxonomies